Guidelines for Applying a Floor Sticker
Prepare your work surface for the application of a sticker. Floor must be cleaned thoroughly, it is very important to remove any dirt, grease, oil or even paint residue from the area where the floor sticker will be adhered to. Let the floor dry completely.
Prepare the tools you will be working with. To apply the sticker you will need a squeegee (not supplied with the floor sign)
Before adhering the sticker to the floor try its position first because once the sticker is attached it will be very difficult to shift it.

Application of the floor sticker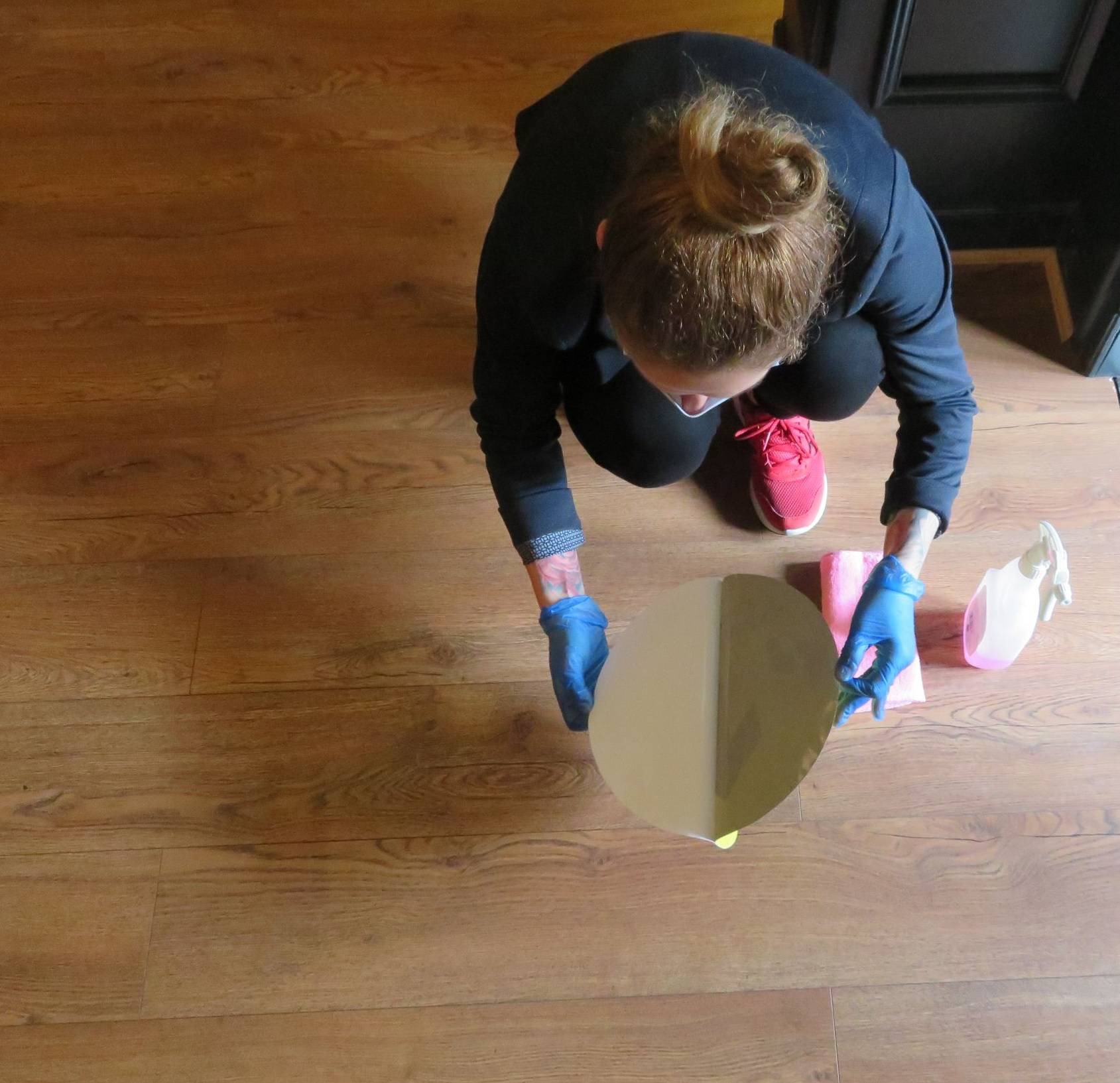 Remove the backing paper from the sticker.
Tip: do not remove the entire backing paper at once, remove a small area first.
This will allow for a better control of the sticker during the application process.


Carefully place the sticker in the desired area of the floor. Starting from the top (the small side of the sticker where a backing paper has been removed) with the help of a squeegee start the application of the sign. Use horizontal and overlapping movements (up and down) towards the end of the sign. You may repeat this processes to make sure the sticker is applied thoroughly.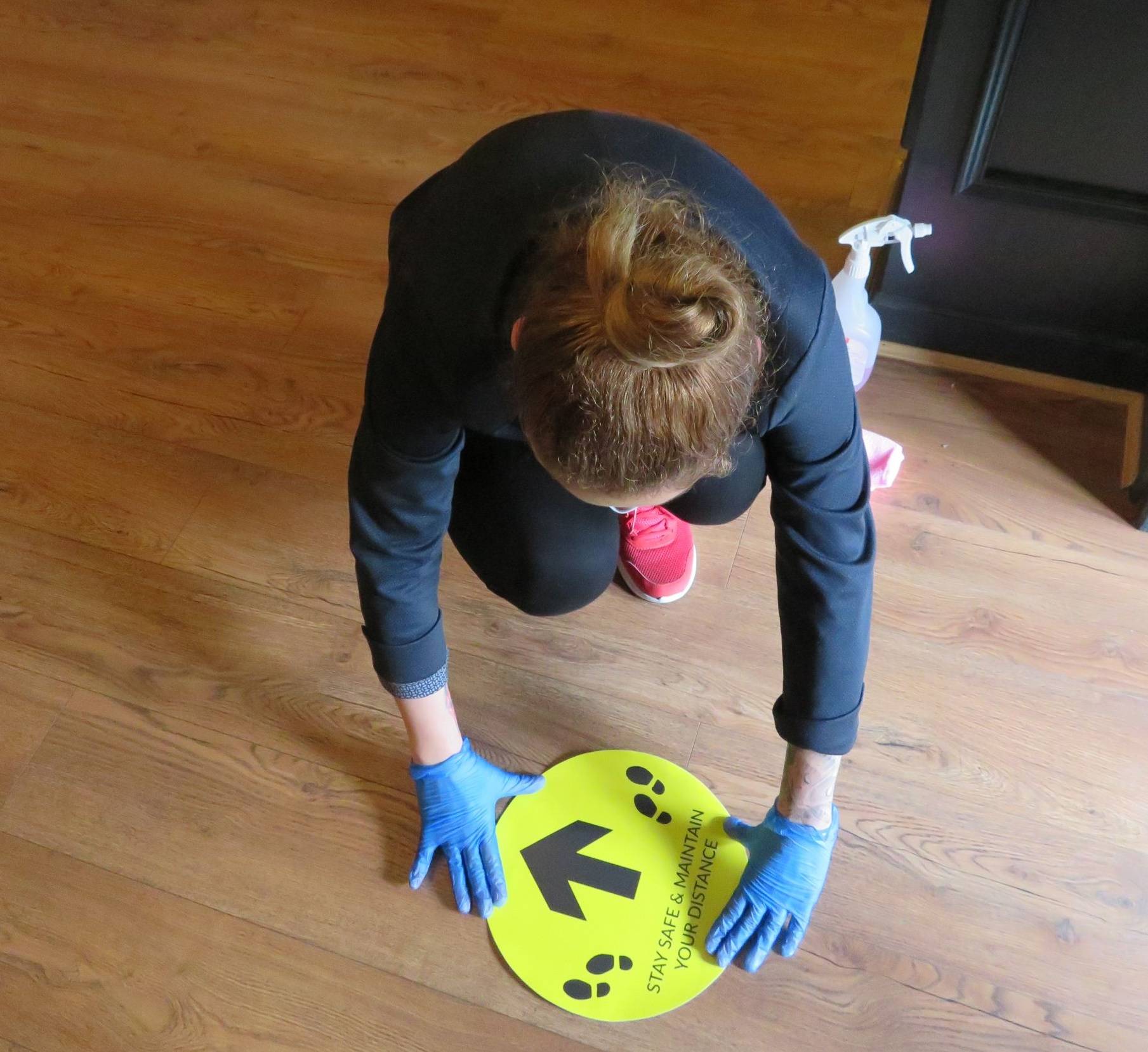 If you area beautician or clinician and want to know what PPE you need for your salon after lockdown, we'd love to help - call our team on 03330 151 166 or email wholesale@rosslynnorth.com 
Which Face Masks do I need for myself & my Family?
---